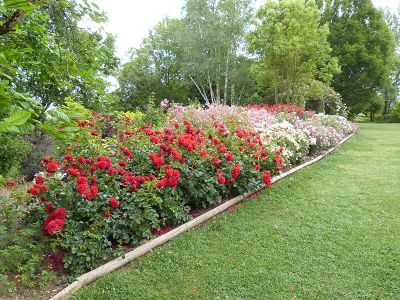 The Martels Garden
Located in the town of Giroussens, about ten minutes by car from Lavaur, this park is ranked among the most beautiful in France. Stroll through a natural space of 35,000 m2, including gardens of all types, an exotic and aquatic greenhouse, a belvedere, a banana plantation, and a mini-farm.
Thanks to the many varieties of plants (more than 2500), the garden offers a rich visit for any flower lover, and its displays are continually renewed according to the season and the flowering periods.
Temporary exhibitions and events are also regularly organized on site.